GIANT EXPLORE E+ 3 GTS 2021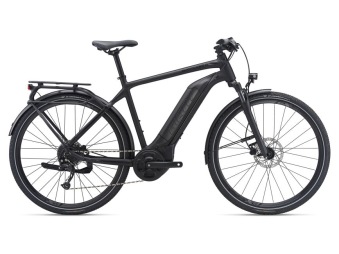 Pris:
31 995 kr
Inkl. 25% Moms
Art.nr:
P2063211
Antal:
MotorGiant SyncDrive Core
DisplayGiant RideControl EVO
BatteriGiant EnergyPak Smart 500, 36V Lithium-Ion
StorlekS, M, L, XL
FärgBlack
RamALUXX SL aluminum, Overdrive 1½ - 1⅛" head tube, integrated KS18 kickstand mount
FramgaffelSR Suntour NEX E25 DS 63mm travel
BakdämpareN/A
StyreGiant Connect XC Riser 31.8x690mm
StyrstamGiant Contact
SadelstolpeGiant 30.9mm, 2-bolt Micro Adjustable, Forged Aluminium
SadelSelle Royal Vivo Ergo Moderate
PedalerAluminum Platform
VäxelreglageShimano SL-M2000
Framväxel-
BakväxelShimano Alivio M3100, 9-Speed
BromsarTektro HD-M275, hydraulic disc, 160/180mm
Broms handtagTektro HD-M275
KassetteShimano CS-HG200, 11-36T, 9-Speed
KedjaKMC e.9 Sport, e-bike optimized
VevpartiForged Alloy minimal Q-factor, 42T
VevlagerN/A
FälgarGiant eX 2, Tubeless Ready, 700c Aluminium
NavGiant eTracker, [F] 100x9mm QR [R] 135mm QR
EkrarStainless steel
DäckGiant Crosscut Gravel 2, 700x45c (622x45), Tubeless Ready, Reflex
ExtraGiant EnergyPak 4A fast charger MIK system carrier top-deck
BelysningAxa BlueLine 30Lux Steady E6 front Axa BlueLine Steady E6 rear
PakethållareMIK rack. System bag & basket compatible
ViktThe most accurate way to determine any bike's weight is to have your local dealer weigh it for you. Many brands strive to list the lowest possible weight, but in reality weight can vary based on size, finish, hardware and accessories. All our bikes are designed for best-in-class weight and ride quality.